Roger chaired a decade of British Naturalists' Association Conferences & Awards
In May 2017 Roger chaired the conference at which he presented Dr George McGavin with the Peter Scott Memorial Award for making an outstanding contribution to our understanding of natural history & conservation.
In the picture Roger is presenting the Peter Scott Memorial Award to Sir David Attenborough in May 2007.
Talks: Animal Magic, Wildlife & of course - Cats!
Roger gave a talk at Braintree District Museum in 2011, recalling his time on the popular and long-running BBC TV children's wildlife programme ANIMAL MAGIC, which he presented alongside the legendary Johnny Morris. In 2016 at the same museum he gave a talk about John Ray, the outstanding naturalist who lived three hundred years ago.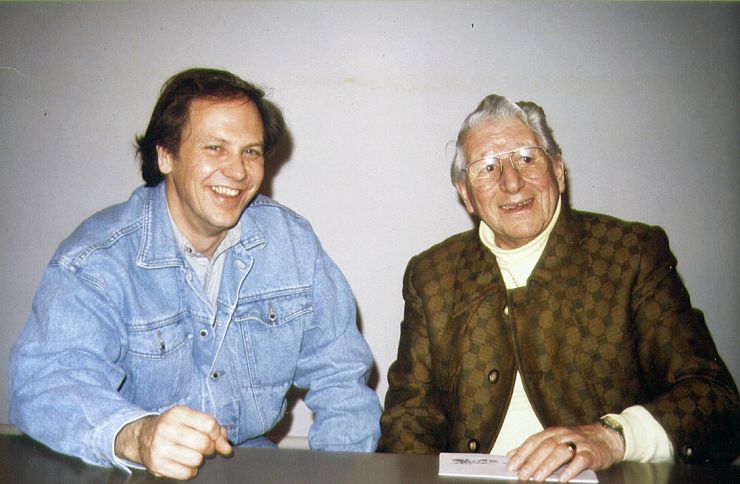 Roger frequently gives talks or lectures on cats, wildlife & historic topics & others both in the UK or other countries around the world. He has given keynote lectures in Holland, Germany, USA & Australia.
(For details of his stage & other appearances contact his agent, see Contact).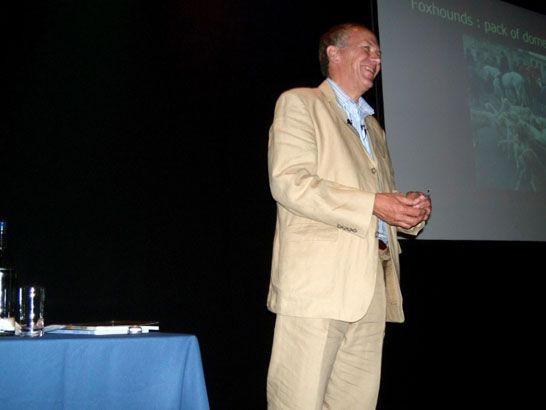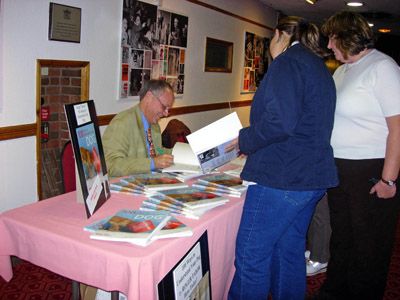 For details of Roger's stage presentation 'CATS v. DOGS' see: All Electric Productions